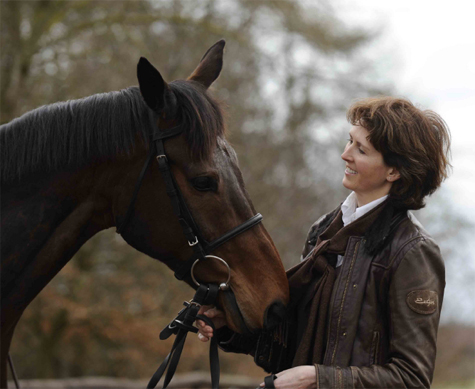 "There's a craving for winners that never dies.
NH racing is more competitive now than ever before.
Having horses as fit and sound as they can be to fulfil
owners' hopes and expectation is an ongoing challenge.
But when it goes well it's wonderful.
Each winner reignites it."
Venetia has recorded the most wins by a lady trainer in the history of National Hunt Racing.

A model of consistency since becoming a trainer, Venetia has maintained her position as one of the top ten trainers in the country, frequently reaching the top five. Recent stars like Aso, currently compete at the highest level alongside evergreens such as Yala Enki and Houblon Des Obeaux.
She learnt her early skills understudying some of the best trainers, not only in the UK but across the world, in France, Australia and the USA. Additional experience as an amateur jockey and riding in The Grand National has resulted in a unique approach to the challenges of National Hunt training.
Starting from scratch with six horses, within three years Venetia was training the favourite for the Cheltenham Gold Cup, the enigmatic grey, Teeton Mill, along with the multiple Graded winner, the rags to riches filly, Lady Rebecca, a four hundred pound purchase who, like her trainer, rapidly reached the highest levels.
Since then Venetia's career has flourished. Never one to expose her horses to the high risk of summer ground, each year Venetia can be seen with the big Saturday winners during the core NH season.
Racing is a tough, competitive industry and training racehorses is a challenging profession which requires skill and dedication. Being a successful trainer is an all consuming occupation and Venetia, well known for her commitment to her horses, staff and owners, frequently works round the clock during the season. Her commitment to sharing this dramatic journey with her owners is paramount. To experience the great highs, along with some inevitable lows, is to truly enjoy the thrill of the sport.
Throughout her career, Venetia has won many significant races but none more so than in 2009 when Mon Mome triumphed in The Grand National. She became only the second woman in history to achieve such an accolade.